2023 Speakers
Alan Archibald
Industry Development
Alan Archibald has held a series of senior leadership positions in various facets of the food Industry. Currently he operates BusDev Analytics Inc., a consulting practice established to help SME in Atlantic Canada plan and execute viable Go to Market strategies for their product or service.
As former CEO of Lochiel Enterprises Ltd., he guided St. Mary's River Smokehouses for 12 years until its sale to Cooke Seafood in late 2017. St Mary's was Atlantic Canada's largest Atlantic salmon smoking operation focused on the grocery segment. As a leading private label manufacturer of smoked seafood items for Loblaws, Sobeys and Metro, it was a leading co-packer in the seafood category for much of its 20-year existence.
Known for its product innovation and high-quality focus, St. Mary's consistently brought new smoked salmon formats to market under the President's Choice and Sobeys Sensations brands. St. Mary's won a Best New Product Award at the International Boston Seafood Show in 2013.
Alan spent 12 years with Clearwater Fine Foods in a variety of senior management roles including Director-North American Sales & Marketing and Director-New Product Development.
Alan maintains a keen research interest in tracking food industry developments, trends, emerging opportunities, and viable business models. He has a MA Econ from UBC and a Business degree from UNB.
---
Amaya Atucha
Cranberry
Amaya Atucha is an Associate Professor and the Gottschalk Endowed Chair for Cranberry Research in the department of Horticulture at the University of Wisconsin-Madison. Her research program focuses on crop ecophysiology and production of small fruit and cold climate viticulture. The goal of her extension program is to generate and provide research-based information that improves crop production and profitability of the Midwest fruit industry.
---
Dr. Andrew Byers
Wild Blueberry
Andrew is currently the senior apiculturist / program lead for the Atlantic Tech Transfer Team for Apiculture and is please to share his beekeeping knowledge with the industry in the Atlantic region.
While growing up and working on farms in northern Nova Scotia, Andrew developed a lifelong interest in animal biology and agriculture. Looking for opportunities to further a career in this field, Andrew left Canada to work and study abroad and subsequently spent over twenty years living in the United Kingdom.

While in England, Andrew was privileged to undertake an MSc at the Royal Agricultural College, an institution which has been at the forefront of agricultural and land-based education for over 175 years. On completion of his masters, Andrew was employed in higher education at several UK colleges and Universities, teaching and researching animal science. This led to doctorate studies at the University of Nottingham, School of Veterinary Medicine and Science researching environmental pollutants and animal fertility.

A research interest in environmental biology and the intrigue of colony collapse of honey bees introduced Andrew to beekeeping. On returning to the Maritime region, a previous, peripheral involvement in beekeeping became more of a primary focus. Always an educator, now with an emphasis on beekeeping, Andrew continues to teach, undertake research and keep honey bees in northern Nova Scotia and in central New Brunswick.
---
Annie Bennett
Wild Blueberry
Annie is an Apiculturist for the Atlantic Tech Transfer Team for Apiculture. She has her B.Sc. with honours in Environmental Science from Wheaton College in Massachusetts and M.Sc. from the University of Freiburg in Germany with a focus on agroforestry. Annie first started working with wild pollinators as a research assistant at the University of Freiburg. She then went on to work with honey bees used for wild blueberry pollination as a beekeeper in Nova Scotia before joining the Tech Team and getting bees of her own.
---
Dr. Amritpal Singh
Apple
Dr. Amritpal Singh is a research scientist at Agriculture and Agri-Food Canada, and leads the Canadian tree fruit breeding program at Summerland Research and Development Centre (RDC) in British Columbia. Dr. Singh earned his Ph.D. in Plant Agriculture from the University of Guelph in Ontario in 2017. Prior to this he worked as an Assistant Professor at Anand Agricultural University in India. With over 12 years of research experience in breeding and biotechnology of perennial tree species, Dr. Singh's current research focuses on germplasm development in apples and sweet cherries, and modernizing the programs at Summerland RDC. He has contributed to a total of 17 research publications, and 7 germplasm disclosures for the horticulture industry, including 2 sweet cherry and 5 apple selections with improved traits.
---
Beatrice Amyotte
Small Fruit
Beatrice Amyotte is the small fruit germplasm development scientist at Agriculture and Agri-Food Canada. Her program, based in Kentville, Nova Scotia, focuses on breeding strawberries, raspberries and other small fruits for production in Canada. Beatrice co-leads the Canadian Berry Trial Network, an industry-funded project which coordinates advanced testing of small fruit varieties in British Columbia, Ontario, Quebec and Nova Scotia. As well as industry-focused research, Beatrice performs pre-breeding activities including genetics studies and germplasm evaluation. Prior to joining the government, she completed her Ph.D. in plant breeding and genetics at the University of Guelph in 2017.
---
Blair Hyslop
Industry Development
Blair Hyslop has spent the last 25 years working to build great Atlantic Canadian food brands here in New Brunswick and around the globe. Blair and his wife Rosalyn achieved their goal of having their own family business when they purchased Mrs. Dunster's in 2015. The company has since grown to be the largest family-owned bakery in Atlantic Canada with the most extensive line of fresh baked goods of any bakery in the region.
Blair has been named one of the top 50 CEO in Atlantic Canada four times, he and Rosalyn have both been finalists for the EY Entrepreneur of the Year Award, and Blair is a past winner of the WMI Carpe Diem Award.
Blair is also co-chair of New Brunswick's Industry Led- Branding Committee and a mentor with Food Propel, a program of Food Island Partnership in PEI. Blair and Rosalyn are social entrepreneurs committed to using their superpowers for good to improve the businesses, communities, and industries in which they are involved. Needless to say, Blair is a champion for New Brunswick's food industry and we are honored to have them here today to update us on his projects.
---
Carl Duivenvoorden
Speaker, Writer, Sustainability Consultant
Keynote Speaker
Carl Duivenvoorden was raised on a dairy farm in Belledune, and received his BSc from NSAC (now Dal AC) in 1986. His diverse early agricultural career took him to over 25 countries. But from his youth, Carl's always had an uneasy concern about human impacts on our global environment. In April 2007, he became one of the first Canadians to be personally trained by former US Vice President Al Gore to present live versions of his Academy Award-winning climate change slideshow, "An Inconvenient Truth". Since then, he's been working as a speaker, writer and sustainability consultant, helping people and organizations learn how they can save money, energy and our environment.

Concurrently, he's been working to reduce his own carbon footprint and build his energy independence – a process that took a big leap forward with the installation of a grid-tied solar array in 2020.

He looks forward to providing a climate change update, and sharing his experience with solar energy, in the hope it may help inspire renewable energy as the next big opportunity for New Brunswick agriculture!
---
Caleigh Hallink-Irwin
Industry Development
Caleigh Hallink-Irwin has been the Crop Protection Manager at the Fruit and Vegetable Growers of Canada (Formerly the Canadian Horticultural Council) since 2017. At FVGC, she oversees the Crop Protection Advisory Group, and works closely with growers, industry, government, and academia to tackle crop protection issues across Canada.
---
Charlotte Giard-Laliberté, CETAB+
Controlled environment agriculture production
Agronomist, holder of a master's degree in microbial
ecology from INRS, Charlotte Giard-Laliberté is project manager in research in organic vegetable production at the Center of expertise and transfer in organic and local agriculture (CETAB+). It carries out applied research projects relating to various themes such as alternative fertilization, minimum tillage, organic mulching, green manures, winter cultivation and others.
---
Chris Maund
Small Fruit/ Vegetable
Chris Maund is the Integrated Pest Management Specialist, specializing in entomology, and the Provincial Apiarist for NB Department of Agriculture, Aquaculture and Fisheries. He has been working in this department since 1991 and was also assigned the role of Provincial Apiarist in 2002. Chris Maund's work duties involves Integrated Pest Management in entomology on all crop commodities, except for potatoes. He is also in charge of the Insect Pest Diagnostic Laboratory in Fredericton. Chris Maund received a B.Sc. in Biology, a B.Sc. in Agriculture, and a M.Sc. in Biology (majoring in entomology).
---
Daryl Loback
Industry Development
Daryl has a BSc Food Science degree which led him to start his career in the food industry over 30 years ago. Daryl worked in food safety in various commodities, like: flour milling, sauce manufacture, fresh cut produce, prepared salads, French fries, red meat and poultry slaughter and meat processing. Then with government he worked as a food safety specialist assisting industry with the adoption of Hazard Analysis Critical Control Point (HACCP) systems. In his government role, he has collaborated with the Canadian Food Inspection Agency (CFIA), Health Canada and many Provincial Health Departments in the area of food safety, food safety regulatory policy and assisting industry in their adoption of HACCP. Daryl is now owner of Food Safety Culture Inc., a food safety and regulatory affairs consulting company. Currently he works with clients to develop food safety systems that are compliant with the CFIA's Safe Food for Canadians Regulation (SFCR) and also has helped numerous clients to attain certification under one of the Global Food Safety Initiative (GFSI) recognized standards (BRC, FSSC 22000, SQF). Other services include: labeling compliance, product compliance, conducting gap assessments, formulation of food products, shelf life studies and advice on new construction / renovations.
---
David T. Handley
Small Fruit/ Vegetable
David T. Handley is a Vegetable and Small Fruit Specialist and a Cooperating Professor of Horticulture for the University of Maine. He is based at the Maine Agricultural and Forestry Experiment Station in Monmouth, Maine, where he carries out applied research regarding berry and vegetable variety evaluation, production techniques and pest management strategies. He coordinates statewide integrated pest management (IPM) programs for strawberries and sweet corn. Dr. Handley is the author of numerous Extension fact sheets, articles and newsletters, and co-editor of two regional small fruit production guides.
---
David Percival
Wild Blueberry
David Percival (Ph.D., M.Sc., and B.Sc.Agr.) is a Full Professor of Whole Plant Physiology in the Department of Plant, Food, and Environmental Sciences at Dalhousie University. His initial position was created by the Nova Scotia Department of Agriculture, the Bragg Group of Food Companies, and the Wild Blueberry Producers' Association of Nova Scotia establishing the in 1996, with a mandate of improving the sustainability, yield potential, and production efficiency. In the 27 years he has been undertaking wild blueberry research and development activities, he has also developed new technology based products, processes, and services and provided ongoing production management training to producers and industry representatives.
David is presently the Director of the Wild Blueberry Research Program, and is also the Manager of the Wild Blueberry Research Centre located in Debert, Nova Scotia. His present research activities include: (i) assessing the impact of climate change on biotic and abiotic factors affecting plant growth, development and berry yield; (ii) remote sensing of wild blueberry fields and development of site-specific pest and nutrient management technologies; and (iv) berry composition, quality and safety.
---
David E. Yarborough
Wild Blueberry
David E. Yarborough is the Emeritus Wild Blueberry Specialist and Professor of Horticulture at the University of Maine, where he worked for 40 years before retiring in 2019. He received a B.S. degree in wildlife management in 1975 and an M.S. degree in resource utilization 1978 from the University of Maine and a Ph.D. degree in Plant and Soil Science in 1991 from the University of Massachusetts. His research focused on developing chemical and cultural strategies for controlling weeds in wild blueberry fields. He has worked with wild blueberry growers in Maine and Canada to educate them on best management practices that enabled them to increase their efficiency of production and profitability, so that this industry continues to remain competitive in the world marketplace. He has published well over 300 research and Extension publications dealing with wild blueberries and with weeds. He received the Order of the Wild Blueberry recognition from the Wild Blueberry Association of North America and the Outstanding Service and Long Term Commitment Award from the Wild Blueberry Producers of Nova Scotia in 2016.
---
Didier Labarre
Cranberry
Didier Labarre is the Head of Research for the Quebec Cranberry Growers Association (APCQ) and PhD candidate in bio-control lab at the University of Quebec in Montreal (UQAM). He earned a B.Sc. in Ecology from the University of Sherbrooke and a M. Sc. In Biology from the UQAM. His work focusses mainly on studying insect pests, developing new and safer pest management method as well as optimizing pollination and pollinators health on cranberry farms.
---
Elisabeth Vychytil
Controlled environment agriculture production
Elisabeth Vychytil is a graduate of the ITA Campus of La Pocatière, where she obtained a DEC in horticultural production and environment. She worked for eight years as a technician and as grower at the former Jardin Nature organic greenhouses in New Richmond, Gaspésie. She also operated for four years her own vegetable production and processing company, Jardins Divers. Since August 2019, she is part of the team of professionals specialized in greenhouse vegetable production: Climax conseils. She accompanies and advises vegetable producers in greenhouse production with regard to the various agronomic aspects of crops. In 2022, Elisabeth began working closely with several vegetable producers in New Brunswick.
---
François Gervais
Cranberry
François started in the cranberry industry in 2010 as an intern as part of his agronomic training. He then became a cranberry farm manager in the Outaouais and Lac-Saint-Jean regions. In the spring of 2014, he was hired by CETAQ as an integrated pest management advisor. For the past few years, he has been the coordinator and also participates in the transfer of scientific knowledge.
---
Frederic Paillard
Industry Development
Frederic Paillard is the Director of the Source and Surface Water Management Branch at the Department of Environment and Local Government. Frederic started his career with the Government of New Brunswick as a Wetland Biologist and has also worked with the Department of Natural Resources and Energy Development. Frederic has a Bachelor of Science specialized in Biology and a Master of Environmental Studies from the Université de Moncton.
---
Gemma McNeil
Industry Development
Gemma is a first generation farmer from BC. She studied agriculture and Latin American studies at UBC, before starting to work at the UBC Farm in 2008. In 2013 Gemma joined her partner Doug to create Zaklan Farm in Surrey BC. Over 10 years they grew their business from a half acre market garden selling at farmer's markets and to a CSA to a 2 acre intensive farm that sold to the top restaurants in the Vancouver area. Over the years they built Zaklan Farm into one of the most profitable per acre farms in North America. She brings knowledge around crop planning for chefs, building relationships to last and how to meet your customers needs. She now works with other farms to help them build sustainable businesses through one-on-one consulting and business mentorship.
---
Geneviève Labrie
Controlled environment agriculture production
Geneviève Labrie obtained her Ph. D. in biology,
specialization in entomology, from UQAM in 2007. Between 2008 and 2017, she worked as Researcher in Entomology in field crops at CÉROM (Field crop research center of Québec), where she developed integrated pest management (IPM) strategies against many insect pests in field crops (soybean aphids, wireworms…). She gave more than 200 conferences, in French and English and published many dozens of popularizations and scientific papers. Since 2018, she is researcher in IPM at Center de recherche agroalimentaire de Mirabel (CRAM), where she leads a dozen research projects on pests and diseases in greenhouse vegetables production.
---
Gil Miner
Assistant Vice-President, Atlantic – Farm Credit Canada
Keynote Speaker
Gil began his career at FCC in 2008 in Truro, N.S., as a Relationship Manager after working for 19 years in various roles at a Canadian chartered bank. Prior to his current position, Gil was Senior Director, Atlantic District, in Moncton. That role included a two-year term at corporate office in Regina, working in both marketing and credit.

Born and raised in eastern Ontario, Gil met his wife Kim while studying at McGill university's Macdonald Campus, where he earned a degree in animal science. Gil worked for five years with an animal feed company before joining a chartered bank as an Agrologist.
---
Jean Lafond
Wild Blueberry
Mr. Jean Lafond is employed by Agriculture and Agri-Food Canada at the Normandin Research Farm, Quebec, as a soil fertility specialist. Over the past thirty years, Mr. Jean Lafond has developed specific expertise in soil fertility related to the creation of new knowledge and technologies to improve the productivity of wild lowbush blueberries. He works in collaboration with the industry and more particularly with the Syndicat des producteurs de Bleuet du Québec. New collaborations have also been established with the University of Quebec at Chicoutimi, thus allowing the supervision of graduate and undergraduate students. Mr. Lafond is author/co-author of more than twenty scientific publications on wild blueberries. His work focused on plant nutrition (N, P, K, Ca and Mg), nutrient management and soil fertility. He developed new standards for the optimal leaf nutrient concentrations ensuring the optimal fruit yield.
---
Jean-Martin Fortier
Industry development
Jean-Martin (JM) Fortier is an organic farmer, author, educator and internationally recognized advocate for regenerative, human-scale and profitable agriculture. His life's work has been to share his vision and expertise to promote the growth of small ecological farms and a global transition toward food systems rooted in nature and the community.
---
Jess Vickruck
Industry Development
I am a research scientist with Agriculture and Agri-Food Canada based out of Fredericton, New Brunswick. The lab is generally interested in better understanding the role that beneficial insects play in delivering ecosystem services such as pollination and pest control. We are particularly intrigued by how off-field features or uncropped areas can promote beneficial insect diversity. While I started working primarily with wild bees, we now have projects in the lab working with carabid beetles and collembola (not technically an insect, but still very important!) We also collaborate on projects working with Colorado potato beetles, Delia, and wireworm. Our current projects tend to be based in community or landscape ecology, but we often use behavioural ecology and molecular techniques as well.
---
Joanie Bertin
Industry Development
Joanie Bertin is the Wetland Specialist with the Source and Surface Water Management Branch at the Department of Environment and Local Government. She began working with the department in 2015 and is responsible for ensuring the consistent application of the Wetland Conservation Policy through the management of development near wetlands throughout the province. Joanie has a B.Sc. in Environmental Science specialized in conservation and biodiversity from the University of Ottawa.
---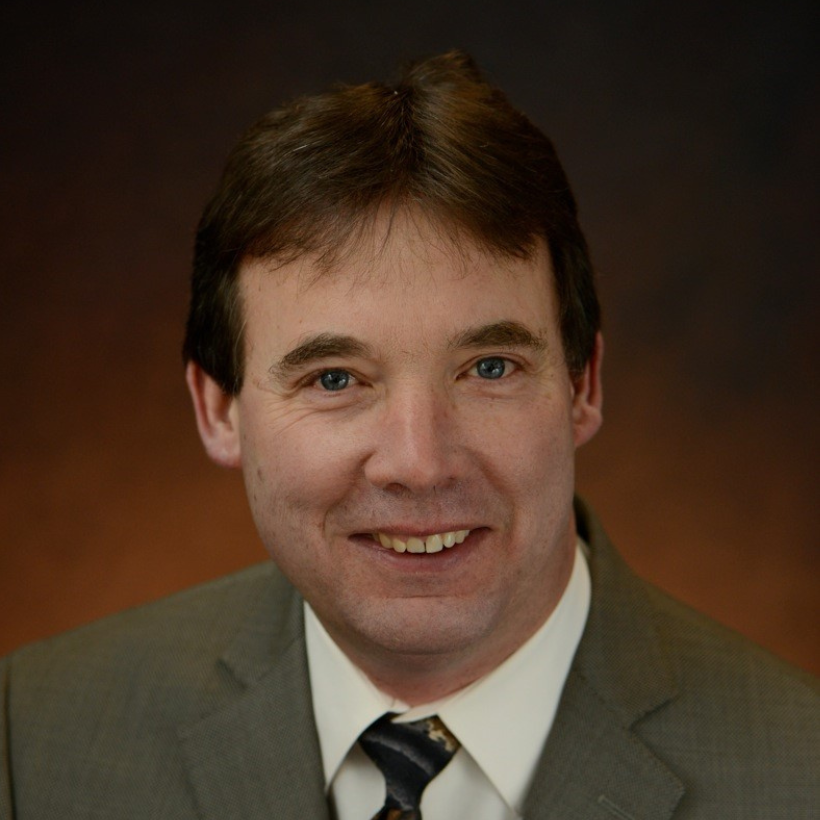 Dr. John Cline
Apple
Dr. John Cline is a professor in the Department of Plant Agriculture, University of Guelph where he teaches undergraduate and graduate students and conduct research in tree fruit pomology. He also provides outreach in various capacities to the tree fruit industry.
The primary objectives of Prof. Cline's research is to investigate factors that determine yield and fruit quality of tree fruit crops. Projects include investigating the use of new, size-controlling apple, peach and cherry rootstocks, research on European apple cultivars and red-fleshed crab apples for hard cider, irrigation scheduling, and studying horticultural technologies to reduce labour inputs in a movement toward greater orchard automation. Additionally, his research spans the investigation of plant bioregulators to regulate flowering, plant growth, improve fruit quality and reduce pre-harvest fruit drop. His orchard and lab research is carried out at the University of Guelph, Simcoe Research Station and on commercial orchards across Ontario.
John holds a B.Sc. in soil science (Univ. of Guelph), M.Sc. in horticulture (Michigan State University), and a Ph.D. in Horticulture (University of London, UK). Further details about his program can be found at http://www.plant.uoguelph.ca/jcline.
---
Kristy Grigg-McGuffin
Apple
Kristy Grigg-McGuffin has been the Horticulture IPM Specialist for apples with the Ontario Ministry of Agriculture, Food & Rural Affairs (OMAFRA) since 2011. She is responsible for knowledge mobilization and applied research for the apple industry in Ontario, Canada. Her area of focus is evaluating new technologies and strategies for managing key orchard pests as well as emerging pest issues, including both native and invasive species. She is the editor of several IPM resources including Publication 360: Guide to Fruit Production (now the Ontario Crop Protection Hub), ONfruit blog, Orchard Network Newsletter and the Ontario Crop IPM. Kristy holds a Masters in Environmental Biology and Toxicology from the University of Guelph where she focused on resistance management of apple moth pests. Prior to her current position, Kristy was involved with pest management and production extension for root, bulb and leafy vegetables with OMAFRA.
---
Lee Swanson
Cranberry
Lee received her B.Sc. in Biology and her M.A. in Environmental Studies from the University of Waterloo, Ontario. After working as an environmental consultant, she focused on wetlands at both the Department of Natural Resources and the Department of Environment and Local Government (DELG). In 2013 she began working as an Environmental Impact Assessment (EIA) Project Manager and she is currently the Senior Environmental Scientist in the EIA Branch at DELG. She was a member of the provincial government's Cranberry Working Group and developed the Group's first Cranberry Development Guidelines, which later became the Cranberry Operation Sector Guideline associated with the EIA Regulation. She is also on the New Brunswick Invasive Species Council Steering Committee and helped construct and manage the Marysville Community Garden.
---
Lisa Waugh
Industry Development
Lisa Waugh is a Health and Safety Consultant with WorkSafeNB who has been consulting, educating, and auditing New Brunswick workplaces since 2008. Lisa has spent countless hours working with forestry and agricultural organizations to implement safety programs. Lisa has a Bachelor of Arts Degree from St. Thomas University and a certificate in Adult Education from UNB Fredericton. She also holds the designation of a Canadian Registered Safety Professional. Lisa resides in the village of Canterbury where she and her husband currently have a hobby farm of their own and raise their own beef cattle.
---
Mark Hutton
Vegetable
Mark Hutton is the Vegetable Extension Specialist with the University of Maine and works at Highmoor Farm the Agricultural and Forestry Experiment Station located in Monmouth Maine. He conducts applied research in vegetable production and season extension in conventional and organic cropping systems. Prior to joining UMaine Extension, he worked as a commercial vegetable breeder. He grew up in Hershey, Pennsylvania and earned a B.S. in Horticulture and M.S. in Entomology both from The Pennsylvania State University. His Ph.D. is in Genetics and Plant Breeding from the University of New Hampshire.
---
Meg McGrath
Vegetable
Meg McGrath is an Associate Professor with Cornell University located at the Long Island Horticultural Research and Extension Center since 1988. She conducts research and extension activities on optimizing management of diseases affecting vegetable crops and herbs within organic as well as conventional production systems. Research topics include investigating fungicide resistance in the cucurbit powdery and downy mildew pathogens, monitoring occurrence of diseases, and evaluating management practices: fungicides, biopesticides and other organic fungicides, resistant varieties, cultural practices including reduced tillage and mustard biofumigation.
Web pages include:
www.vegetables.cornell.edu/pest-management/disease-factsheets
http://blogs.cornell.edu/livegpath
---
Dr. Michael Tesfaendrias
Vegetable
Michael joined the NBDAAF in mid-May 2014, the right time for a newcomer to NB. Michael is an IPM specialist specializing in plant pathology. In this capacity, he diagnoses plant diseases for NB agricultural industry, provide disease management advice, attend field days, grower and scientific meetings, and conduct research trials. Before joining the NBDAAF, he worked as a research associate and IPM program coordinator at the Ontario crops research centre-Bradford of the University of Guelph. Michael has worked as a plant protection extension officer in Eritrea and as a research assistant in the Dept. of Plant Sciences of the University of the Free State, South Africa. Michael obtained B.Sc. (Agric.), M.Sc. and Ph. D. (Plant Pathology) from University of the Free State, South Africa.
---
Paul Deschênes
Vegetable
Paul Deschênes (agr., M.Sc.) earned both his bachelor's degree in agronomy in 2006 and his master's degree in soils and environment in 2008 from Université Laval. He joined IRDA as a research assistant in 2009. His main areas of interest are soil physics and hydrodynamics, as well as irrigation management. He especially enjoys the transfer of knowledge and conveying scientific information to farmers.
---
Pauline Richard
Controlled environment agriculture production
Pauline Richard joined the New Brunswick Department of Agriculture Aquaculture and Fisheries in May 2021. As the reginal crop officer in the Bouctouche office, Pauline offers extension services in horticulture. She obtained her bachelor's degree in Agriculture and Environmental Science from McGill University in 2013. Pauline has experience on medium and small-scale vegetable farms, and in 3-season greenhouses in Quebec and New Brunswick.
---
Peter Nelson
Keynote Speaker
Peter Nelson graduated from the NSAC in the late 90's with a specialization in Animal Sciences. He worked for 8 years as a large animal nutritionist for a national company before accepting an opportunity to grow his career in agriculture finance. After completing all the necessary accounting and financial certification courses at RBC, he worked in NB, PEI and NL, lending exclusively to agriculture as a commercial lender, in all subsectors of the industry. Not long after, in 2010, Peter was hired by FCC where he continued as a lender in NB. Since 2014, he held a couple of different leadership positions within FCC, from primary agriculture to commercial and corporate divisions. Peter has been directly involved in agriculture in one form or another in all four Atlantic provinces over the past 24 years.
---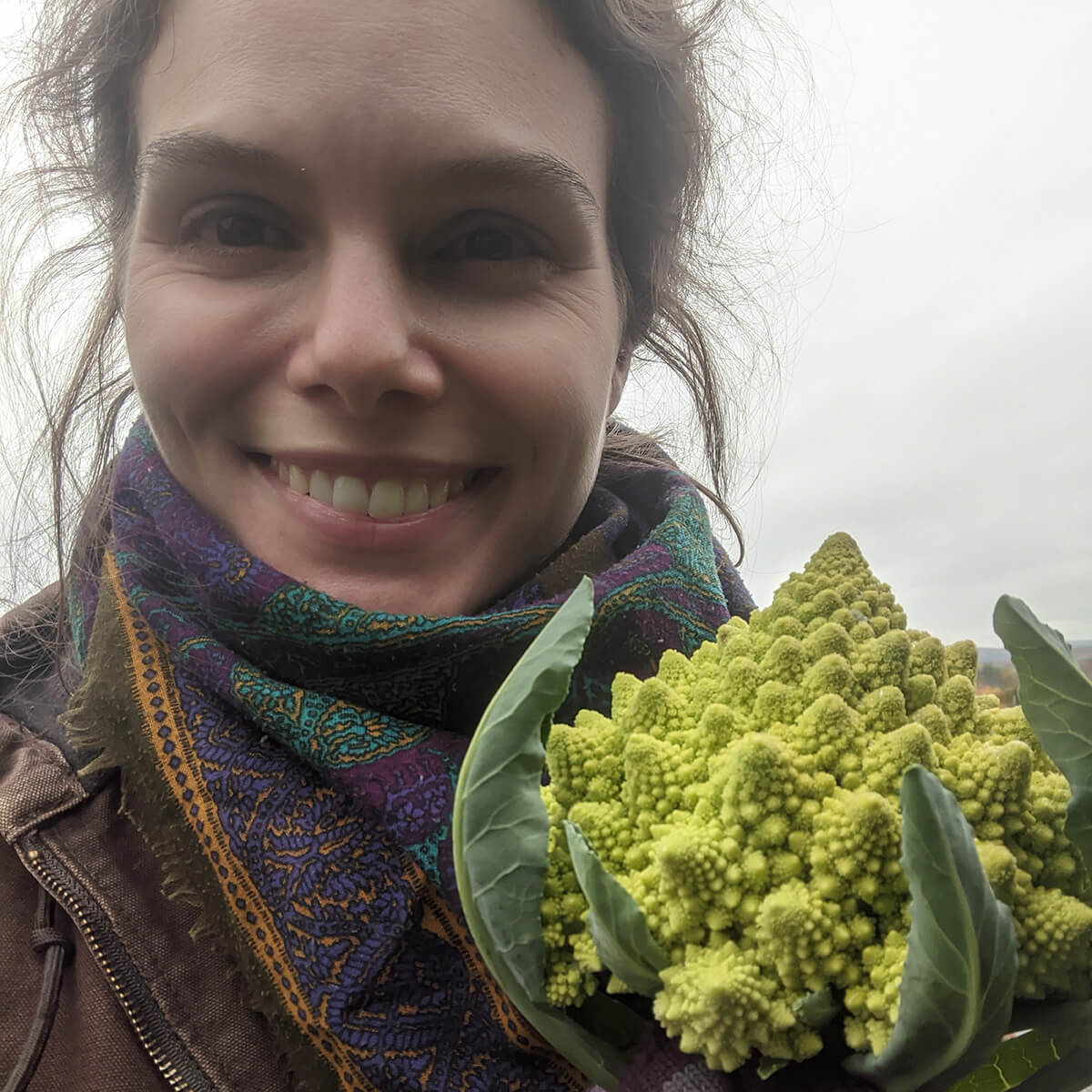 Peyton Ginakes
Vegetable
Peyton Ginakes is a Research Associate in the University of Maine's Cooperative Extension program. She conducts applied research to address knowledge gaps in specialty crop production for Maine farmers. Much of her ongoing research is centered on vegetable crop trials with the goal of identifying promising varieties and cultural practices.
---
Renae Moran
Apple
Renae Moran is the tree fruit specialist for University of Maine Highmoor Farm research station. Her current research is on winter hardiness in peaches, cold storage of Honeycrisp, apple rootstocks and variety evaluation. She also works with tree fruit growers in Maine advising them on horticultural practices. In recent years, she has begun a peach breeding project with the hope of developing varieties that will thrive in Maine.
---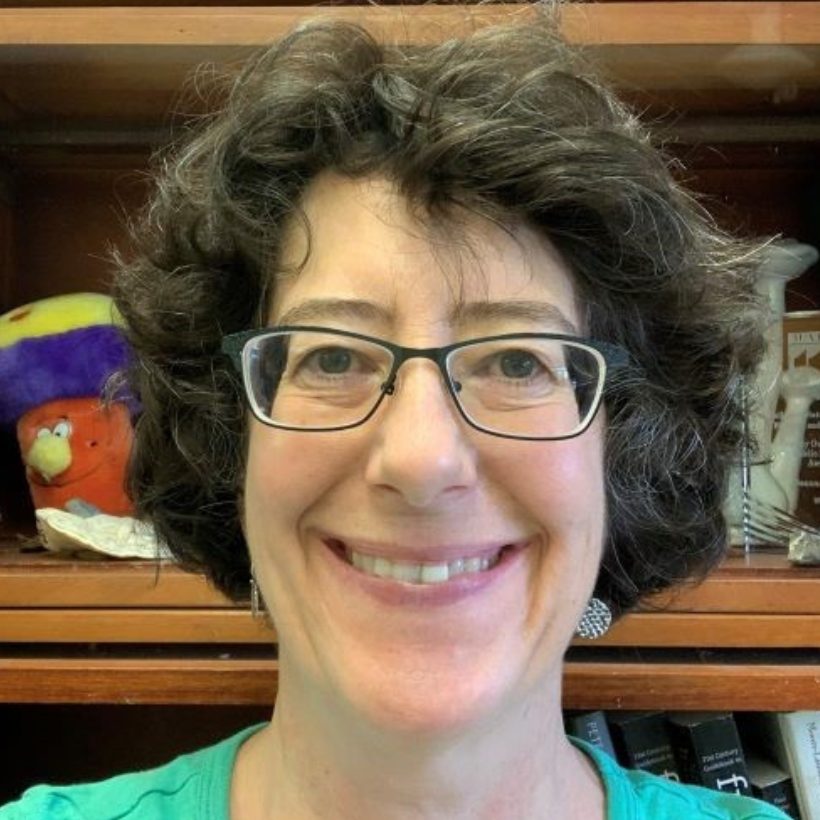 Dr. Seanna Annis
Wild Blueberry
Dr. Annis is Associate Professor of Mycology and Associate Extension Professor at University of Maine. She has been studying fungal diseases of wild blueberries, particularly mummy berry, since 1998. Her lab group has looked at basic biology, population genetics, and modeling development of fungal pathogens and applied methods and tools for managing wild blueberry diseases. Dr. Annis provides disease reports on mummy berry and Botrytis risk and frost reports using a network of weather stations she developed.
---
Scott White
Wild Blueberry
Dr. White holds a B.Sc. in Environmental Sciences and a M.Sc. in Agriculture from the Nova Scotia Agricultural College and a Ph.D. in Plant Agriculture from the University of Guelph. He is currently a faculty member at Dalhousie University Faculty of Agriculture and holds the position of Assistant Professor in Weed Science and Vegetation Management. His current research program focuses on basic and applied aspects of weed science, with the ultimate goal of utilizing basic aspects of plant biology and ecology to improve weed management in wild blueberry production systems. Dr. White regularly contributes to grower meetings, field days, and twilight meetings for the agricultural industry in Atlantic Canada, and has been conducting research on weed management in wild blueberries for over 15 years. Dr. White has experience conducting weed management research with perennial weeds, developing predictive plant emergence and phenology models, propagating and conducting controlled experiments with perennial weeds, studying the flowering biology of plants, conducting ecological and demographic studies of weeds, utilizing weed population biology and ecology to develop weed management strategies, and evaluating chemical and non-chemical weed control strategies.
---
Tom C. Byers
Industry Development
Tom C. Byers graduated from the Nova Scotia Agriculture College with a degree in Animal Science. He started his career under a National Research Grant as Assistant Manager with Fundy Deer Farms and worked with both the Quarantine farm and the breeding operation while being hired out as a consultant for fencing and new farm layouts. He went with the Department of Agriculture, Aquaculture and Fisheries in 1992 and is currently the Non-Ruminant Livestock Specialist for the Province and works on various nuisance and exotic files.
Tom is a certified instructor for the Firearm Safety, Hunter's Education, Bow Hunter's Education, and Trapping Education. Tom also served as a Nuisance Wildlife Control Officer.
Tom, along with his wife Jessica, are parents to 11 children, and they reside at his families' homestead in Belleisle Creek, NB, where he runs a hobby farm, and practices deer management on his property. He is an outdoorsman and enjoys hunting and working in the woodlot in his spare time.
---
Travis Esau
Wild Blueberry
Dr. Travis Esau is an Associate Professor at the Department of Engineering in the Faculty of Agriculture, Dalhousie University. Dr. Esau is both a Licensed Professional Engineer and a Professional Agrologist. Dr. Esau is a mechanical engineer specializing in machine systems and automation engineering focusing on agricultural mechanized systems, digital agriculture, precision agriculture, data management, automation of agricultural operations and data-driven decision analysis for complex agricultural and biological systems. Conventional agricultural farming is not sustainable and requires new engineering advancements to remain competitive in both local and global markets. His research involving advanced mechanized systems increases farm efficiency and uses environmental resources more effectively. Dr. Esau is also involved with graduate student supervision at University of Prince Edward Island where he holds an adjunct position in Sustainable Design Engineering.
---
Sonny Murray
Small Fruit
Sonny has over 20 years' experience in the agricultural industry, working with producers on crop input and seasonal planning. During his time in
the agricultural retail business, he spent time developing crop input plans tailored to the producer's quality and yield goals. Sonny provides advisory services in horticultural crops, including strawberries, blueberries and caneberries. Sonny's experience includes nutrient management, soil fertility, weed management, crop rotation and soil conservation.
---
Venessa Allain P.Ag.
Controlled environment agriculture production
Venessa Allain has been a Crop Development Officer with the New Brunswick Department of Agriculture, Aquaculture and Fisheries (NBDAAF) since 2014. Out of the Tracadie office, she works with producers in the Northeast region. She offers extension services in horticulture, which includes vegetables and small fruit. Her main interests are in soil health, organic agriculture, agroecology and in local agriculture. She obtained a B.Sc in Agroecology from the University of British Columbia in 2009. Along with her studies, she has gained a deeper understanding of the agricultural industry by occupying different roles on diverse farms in British Columbia and Alberta. In 2011, she started a market garden with her partner here in New Brunswick.